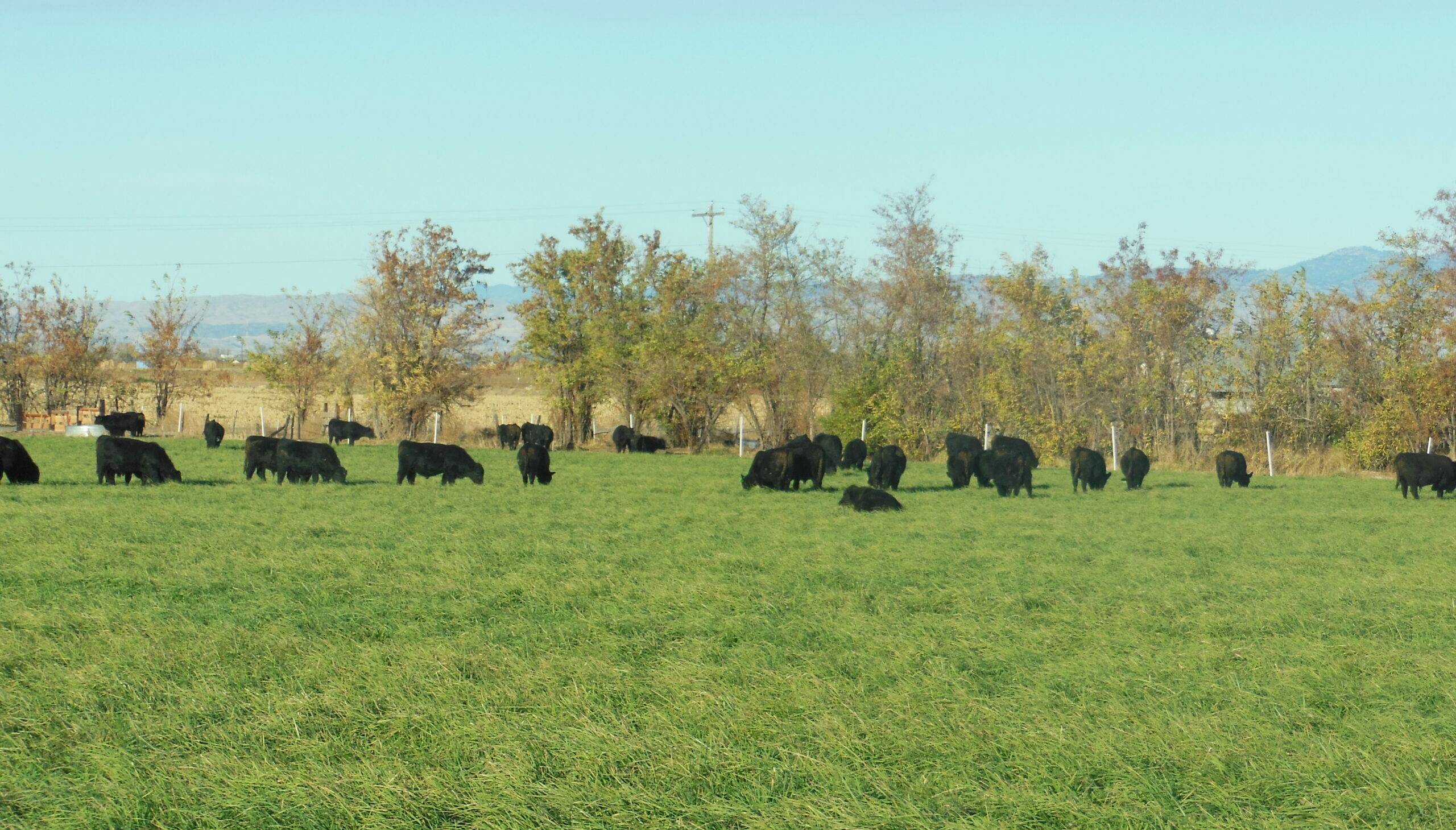 Our goal is to produce practical Angus cattle with consistent balanced genetics.
Since 1978, I have strived to breed cattle with balanced traits and functionality and practical frame sizes. Our cows calve unassisted and mother their calves; if they don't they go down the road. We don't carry over open cows, we don't carry late-calving cows. We make no excuses for a cow no matter how "good" she may be. When you breed cattle with this philosophy for 40+ years – you stand to have cows that need fewer and fewer excuses.
Our bread and butter has always been raising bulls for commerical cattlemen. The average EPD's of our current pen of bulls place them in the top 35% of the breed for low birth weight and top 25-30% for weaning weight. This equals live calves with heavy weaning weights and early maturity.
That being said, we aren't in any weight or gain races with other breeders. Our big priority is developing bulls that are sound and will breed cows in our big western pastures. Bulls that gain 5 or 6 pounds a day on a feed test sounds impressive until you dump them out into some sage brush and watch them fall apart. I love improving genetics and anticipating calf crops, but the number one job of any bull is to get cows pregnant.